Buy 818 Blanco Tequila Online
Kendal Jenner's award winning 818 Blanco Tequila is a hancrafted, small batch tequila. Bottled at 80 proof, it offers a versatile, clean and balanced palate.
Buy George T Stagg
Distilled in 2005, this expression from the Buffalo Trace Antique Collection are a hefty 130.4-proof bourbon and one of the absolute favorites in the range. Uncut and unfiltered, it delivers the intense sipping experience that fans have come to expect.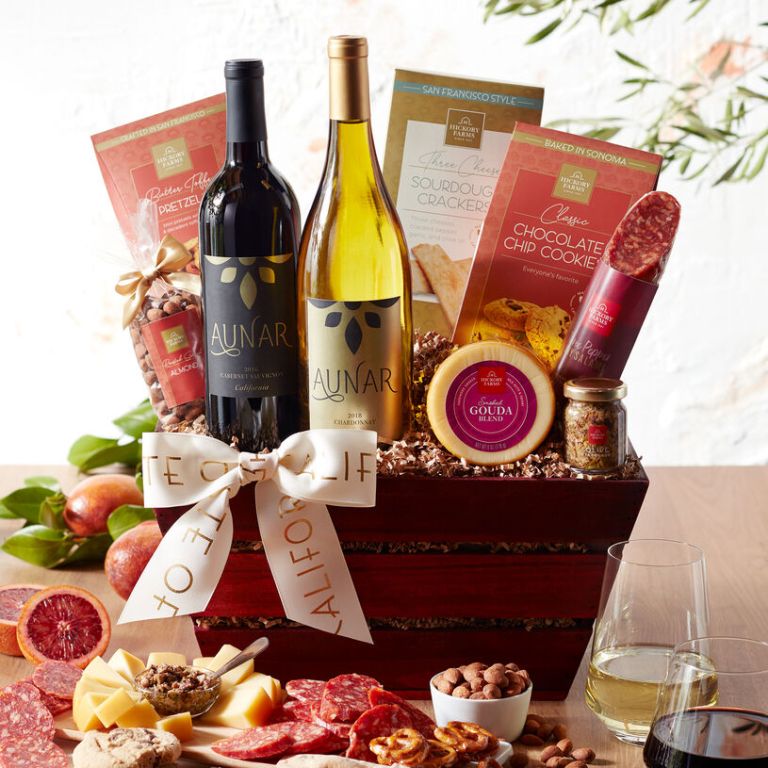 Buy Getaway Wine Gift Basket
7 oz Three Pepper Dry Salami
6 oz Smoked Gouda Blend
2.5 oz Olive Tapenade
2 oz Three Cheese Sourdough Crackers
2.25 oz Chocolate Chip Cookies
4 oz Sea Salted Almonds
2 oz Butter Toffee Pretzels
Aunar California Cabernet Sauvignon
Aunar California Chardonnay
PaQuí Silvera Tequila
Crafted with mature 100% blue Weber agaves aged 7 years and up, this tequila employs a selective distillation process and fresh wine yeast in its production, making for a super-smooth and bright spirit with no burn at all.